COVID-19: PROTECT THE FOOD CHAIN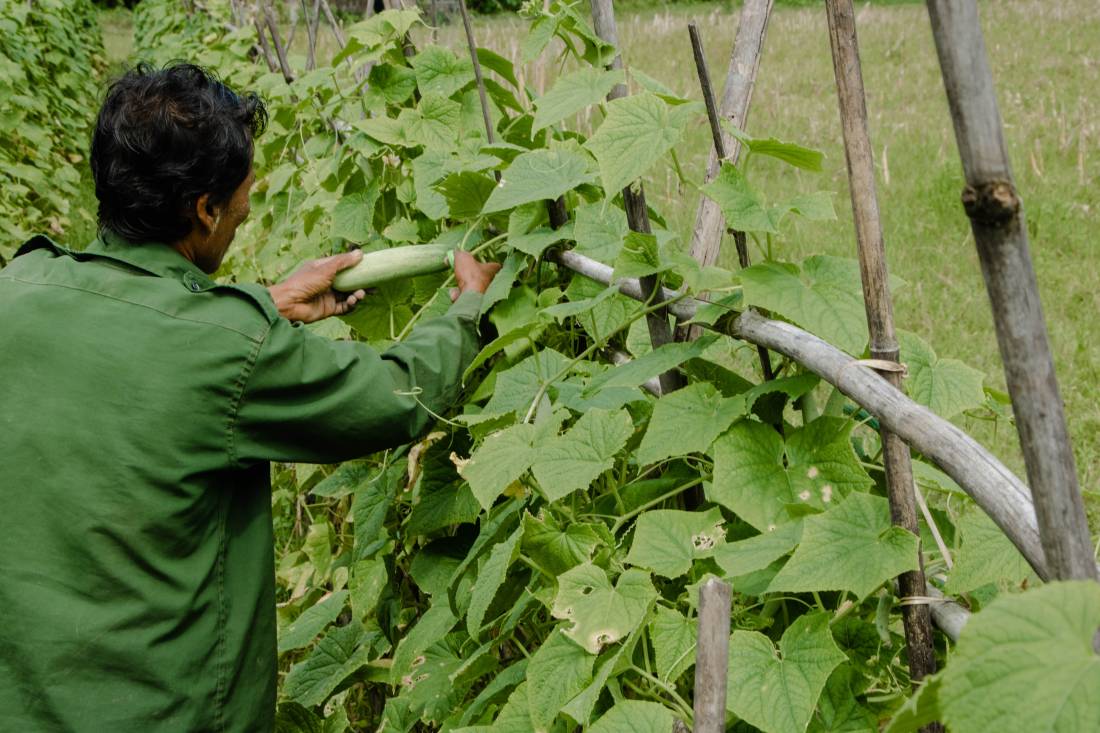 COVID-19: PROTECT THE FOOD CHAIN
Bert van der Feltz, President and CEO of East-West Seed
Despite the COVID-19 pandemic, East-West Seed continues to get its vegetable seeds as close to its smallholder farmers as possible.

Disruption of vegetable farming now could lead to shortages of nutritious vegetables in the near future. Vegetable farmers need continued access to seeds and other essential agriculture inputs.

Working together with other seed companies, central and local governments, we are doing our utmost to get exemptions from lockdowns in order to minimize the impact on farming.

Foremost is the health and safety of each individual and all our teams around the world. We go beyond the necessary: we ensure all our employees are safe, we encourage working from home and a safe working space by maintaining social distance at all our facilities.

Disruptions in logistics could get worse, so our teams are making sure our inventory is close to where our vegetable growers continue to farm.

We started East-West Seed almost forty years ago, but our mission remains the same: to improve the lives of farmers working in the most challenging environments imaginable. These vegetable growers - like our company - face all the adversities of Mother Nature: whether droughts, floods or pests.
Forty years of falling and getting up again, pioneering and experimenting.
Never giving up.
As a result, the resilience of our teams has been tested many times over. And each time, after each crisis, our employees, vegetable farmers and our business partners came out stronger together.

External stress makes a species stronger. This time is no different.


On behalf of the East-West Seed Board of Management:
Bert van der Feltz, President and CEO
Michel Devarrewaere, Vice President
Simon de Hoop, Vice President
-------------------------
Below you can find more information about what we are doing to minimize the risk of COVID-19 at East-West Seed Knowledge Transfer (EWS-KT) for our employees and the farmers we work with.
Quick links:
Safety measures at EWS-KT
All group activities (such as trainings, field days, farmer meetings etc) suspended indefinitely
Preparing a stock of farm inputs to enable key farmers to continue ongoing maintenance of current demonstration plots

Increased use of mobile phones and social media to keep in daily contact with farmers to enable diagnosis and advice

Connecting farmers to our free online resources such as our free online resources at GrowHow and instructional videos at our YouTube channel

Visitor guidelines
This applies to any visitor to any private or personal premises, including our farmers', employees premises our work premises.
STOP
People with fever, cough, sore throat or other flu-like symptoms are not permitted to visit

People who have traveled to a high-risk area for COVID-19 or had contact with a person known to be infected with COVID-19 are not permitted to visit
WE WOULD LIKE TO REQUEST YOU TO
Get the temperature check

Wear a mask

Give your information:

• Did you travel locally or oversea to a place with the COVID-19 incident?

• Have you had any interaction with a person who might have COVID-19?

• Do you have any symptoms of COVID-19 such as fever, cough, sore throat and shortness of breath?
Employee guidelines
We regularly communicate with all employees about COVID-19. This includes online communication in the form of emails, forum discussions, Google+ updates and SMS alerts as well as offline communication media such as posters.