'They are our brothers and sisters, let them come'
How a farming skills project in Uganda is providing sustainable income opportunities for refugees in Uganda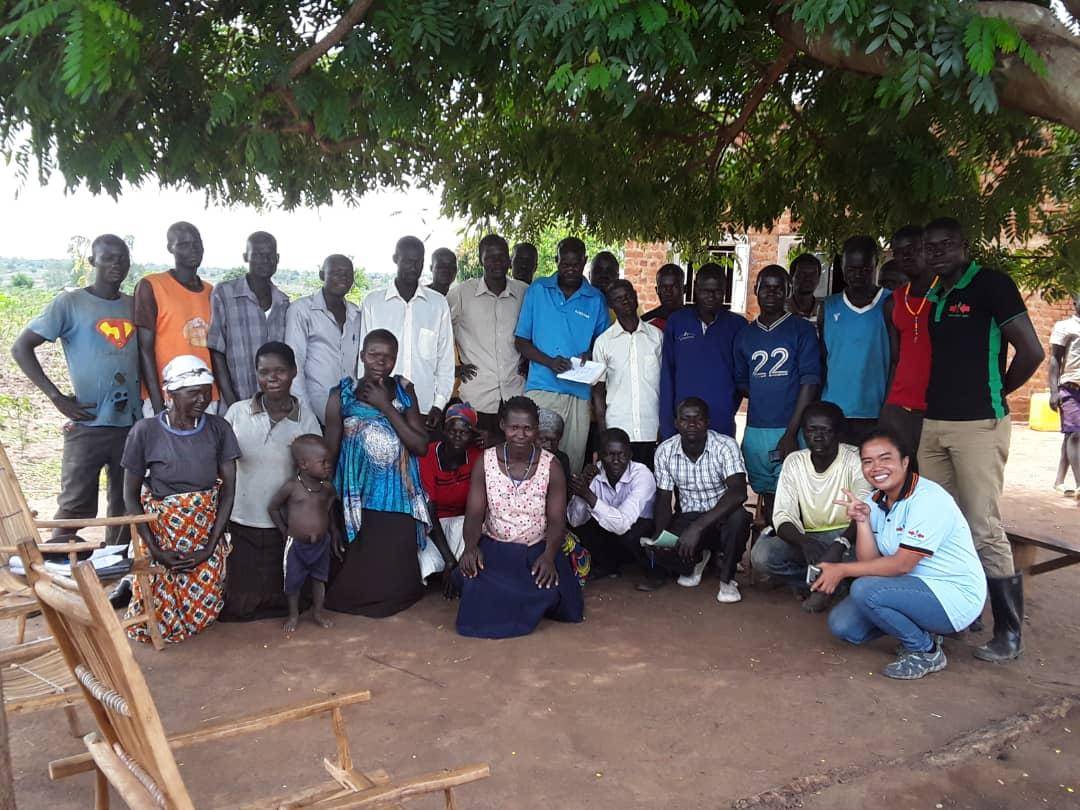 The West Nile region of Uganda is at a crossroads -- both literally and figuratively.
With close proximity to South Sudan and Eastern Democratic Republic of the Congo, the West Nile region of Northern Uganda has good potential to develop into a vibrant agricultural hub - to supply vegetables for local and export needs, boosting nutritional security.
Due to its proximity to South Sudan it is now also home to an estimated 1 million refugees, the majority of which are women.
These people, like their country, are at a crossroads too and are looking for opportunities to build themselves a new life. In To achieve this, however, they need an environment that is conducive to opportunities and skills that can help them take these chances.
And that time is now.
"We need to move at speed," says David Baguma, Knowledge Transfer (EWS-KT) team lead for the West Nile project which began in February 2019.
Developing livelihoods for refugee and local communities
This project, in partnership with ISSD Uganda, is targeting a direct outreach of 5 000 people - which will be both for refugees and local Ugandans from the 'host communities'. They will be upskilled on vegetable production, using tried and tested techniques for smallholder farmers that will help them improve their yields that they can sell for a profit.

READ MORE: Building houses in Uganda - one vegetable at a time

"The people [in West Nile] need vegetables to eat and they need an income from farming but they are not there yet. They are eager to see us started."
The first step toward sustainability

David Baguma, West nile team leader for East-West Seed Knowledge Transfer, inside the recently constructed seedling house
The team has indeed moved at a rapid pace - they have set up a 'learning plot' where they can demonstrate tried-and-tested techniques, constructed a seedling house, held field days and are translating crop guides into local Lugbara, Bari and Arabic languages.

David is asked how he will look back on this project in many years to come and replies: "What will make us proud is to see what we implemented is sustainable in the long term. Then we will know we have made a real difference."

The vast majority of those who will be trained are women due to the demographics of the area.

READ MORE: Betty the famous farmer
>If you are part of an organization that wants to help boost smallholder farmer productivity, contact us here<
Article continues below video
How will the project integrate locals and refugees together?
The integration of asylum seekers and locals is possible due to Uganda being arguably one of the most progressive societies with regard to welcoming and assimilating refugees into society.

When asked about this, David is in no doubt about the welcome they should receive:
"The land belongs to the people. These people are our brothers and sisters, let them come."
There are other factors, he adds, including the fact there were shared cultures spanning the region that predate the creation of the borders as well as a history of Sudanese support for Ugandans during their own internal conflicts in the 1980s.
Do you want to help improve the lives of smallholder farmers?
If you are part of an organization that works with smallholder farmers, get in touch below to enquire how we can partner together.
Talk to us